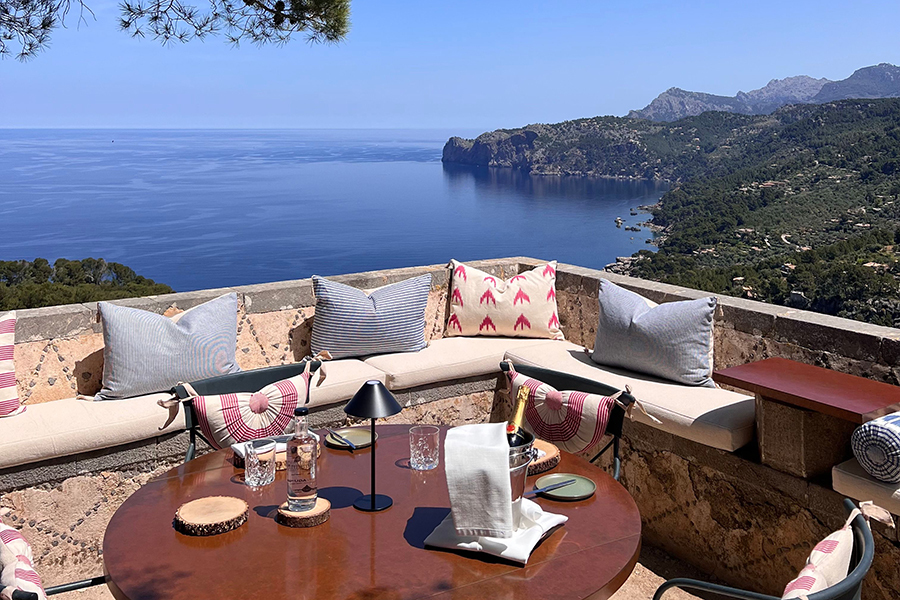 Es Mirador de sa Pedrissa
A heavenly dining experience
Create a lifetime memory by booking a private lunch or dinner at the "Es Mirador de sa Pedrissa".
For a maximum of 6 persons, talented chef Marcel Ress has designed a magnificent menu for you. This magical corner is ideal for special moments such as asking your partner's hand in marriage, celebrating a honeymoon or anniversary, or marking a special birthday. Whatever the noteworthy moment, we guarantee there is no other dining spot as beautiful on the island.
The price per person is 150 Euros.
Opening hours for this special spot is: 13:00 – 15:00 & 19:00 - 21:30
For further information click here.